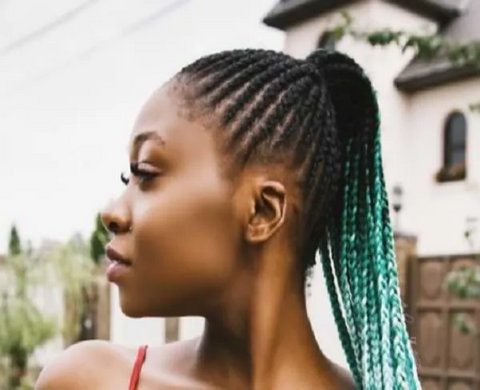 Changing your hair color is an amazing way to take your overall look to the next level. However, does that mean you can't braid your hair?
You can braid your hair after dyeing it, but only after waiting at least two weeks. Hair dye contains intense chemicals that put stress on your hair and leave your hair needing extra recovery time and care. Using the two weeks after dyeing your hair to properly treat your hair will allow you to style it as you see fit afterwards. Now that we know there is a waiting period after dyeing your hair before heavy styling, let's see how you can take care of your newly dyed hair during this time to ensure it's healthy enough for the day.
How to take care of dyed Hair
   Hair becomes brittle after dyeing, so it also requires more careful care. So for natural color hair and dyed hair, the way of care and the points to pay attention to are also different. Here are five things you need to know about how to care for your dyed hair.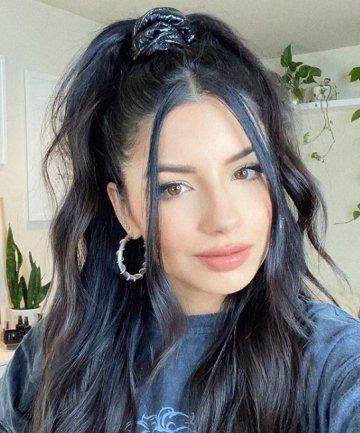 Do not wash your hair for about 48 hours after you've had your hair colored.You really need to give the hair time to really take in that color, especially if you've gotten your hair lightened. whether it was a toner or a color you need to give the hair that time to rest. if you go home and wash your hair within hours of getting your color done, most likely your color is going to fade really quickly.
Use a color-appropriate shampoo. If someone is talking about going real blonde, or just adding some gorgeous color to their hair. Then in order to make this color look more beautiful and not fade, using a special shampoo will keep this color. And if you can, it's best to use a special conditioner to condition your hair.
Try to wash your hair in cold or lukewarm water, as hot water can make your hair color fade more easily. Using cold or lukewarm water is ideal.
Be careful with heating tools. Using it incorrectly or using too much will definitely dry out your hair and also remove the color from your hair.
Try not to wash your hair too often.
As we just said, when you wash your hair with warm or hot water, your cuticles open up and your hair runs the risk of losing some of its essential nutrients and moisture, as well as colored color.Because of this, it is important not to wash your hair too often to avoid stripping it. Instead, try washing your hair every 4-7 days. If After Braiding, you feel like washing your hair in between, you can always try a dry shampoo.
How to Prepare for Coloring
Once you've removed your braids, you're probably pretty keen on coloring your hair. We mean, we always keen to see my thoughts come to life in my hair when I want a change. However, there are a few things to keep in mind when prepping your hair after coloring.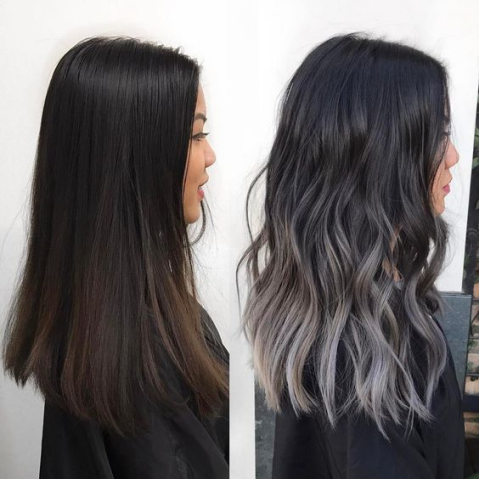 Here is how to prepare your hair for color after braiding:
Give it time - Your hair needs time to recover, at least two weeks before it dies. This gives you enough time to hydrate your hair and properly prepare it for the coloring process.
Restore Hydration - Hair is often dry after braiding, be sure to deep-condition at least two times while waiting for color. Deep conditioning is one of the fastest ways to restore moisture to your hair.
Damaged hair, it's easy - Usually after braiding, your hair can be very brittle and a little damaged along the ends. To fix this: simply cut your hair and give it a protein treatment.
Wash your hair two days before - Try to avoid washing your hair before coloring. Freshly washed hair can be a little dry, and the washing process can dry out the scalp and make it sensitive to dyes. But greasy dirty hair is not easy to dye. Washing your hair two days in advance will put your hair in the perfect color position.
Communication is key - Once you're ready to color your hair and go to a stylist, it's important to communicate clearly where your hair is and what your expectations are. Doing this will ensure you and your stylist are on the same page and give you more chances to get what you want.
The above is all about hair coloring and braiding. If you want to know more, you can click malindahair.com to learn more. Our bionic hairline and nano lace can make you feel the unique charm of wigs.