Everyone desire to find a hairstyle that suits them, because the right hairstyle will make you look more delicate and beautiful. However, the confusion of most people is that they neither know what face shape they are, nor what hairstyle suits them.Today let's talk about how to get the perfect haircut for your face shape. 
 Finding out what face Shape you do Have
    The first thing to do is find out what is your face shape. Not exaggerating, probably 90% of women and girls will tell the haircutter like that they can't have short hair because they have a round face. But actually, it's a very small percentage of people that have a round face. There's nothing wrong with having a round face, but to be honest, every woman thinks she has a round face. So if you're one of those people that think you have a round face, please do this to figure out if you do or not.
STEP 1:
 Standing in front of a mirror, tie your hair completely back bangs, makes the hair completely away from the face and draw the outline. Be at least arms length from the mirror, and draw out your face. Then obviously step back and you will see that.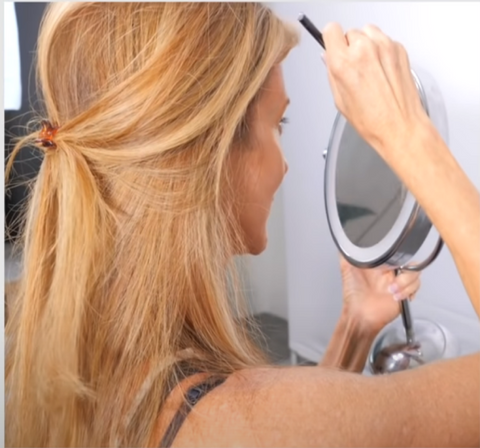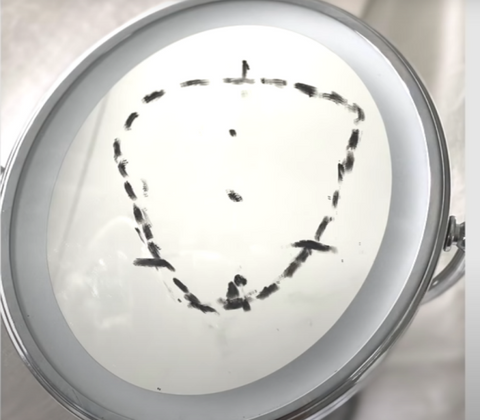 STEP 2: Knowing what face shape you are, and then decide on the rest. Your face shape doesn't determined anything obviously, and oval is the ideal, and if you have this you can wear any haircut, any style, and it suits your face shape. Your face shape is clearly shown on the mirror, you only need to compare it according to the drawn shape.
Knowing which haircuts are the most Flattering     
Well, the next thing to do is you need to know which hairstyles are the most flattering and what you can wear for these face shapes. The right hairstyle will make you look better.     So for a round face, you might think you can't have a bob because it makes your face look rounder. but this is not the truth. Because if you brush your hair down, you're actually covering every side of your face, so you look like a narrow oval face on the left side. Actually this is ideal.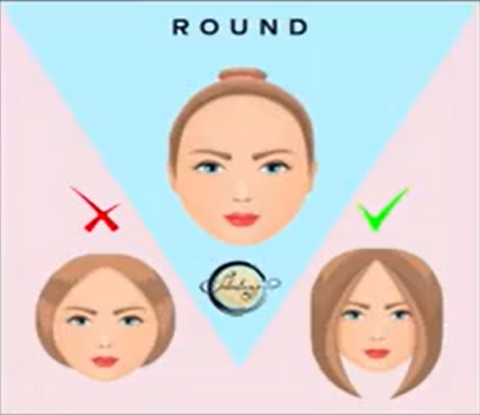 Now for square faces, what you want to avoid is a pixie cut, something very short. Because this will fully reveal your face shape, it will not look as appealing visually. You need some waves to break up this symmetry with a side part. If you have bangs covering your profile you won't be able to see the square. You'll see a nice face shape culminated by side swept bangs.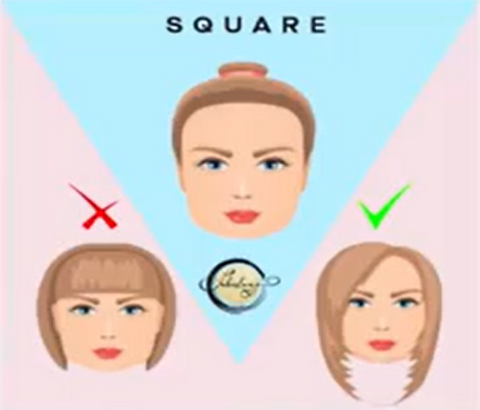 The next one is the heart-shaped face, the only thing you want to avoid is too much volume at the top or short cuts that go under the ears. What you want to do is obviously always create balance. So again, waves and long hair look great with nice layers on the face. So if the hair is right up to your chin, it looks really nice. A celebrity with this face shape is Jennifer Aniston and that's why she's rocking Jennifer Aniston's hairstyle, it's because she has all those choppy layers on her face, which is so flattering.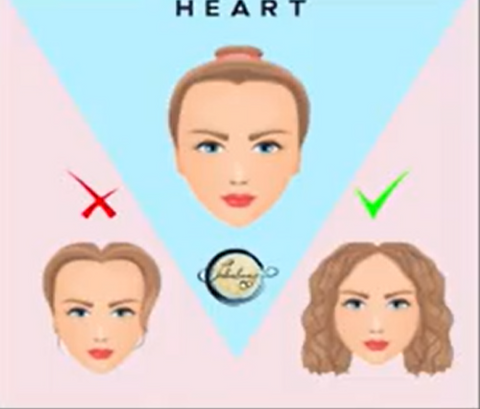 So for diamonds, you want to avoid side-swept bangs.The same goes for the diamond shape, as it has a tapered chin and a tapered forehead. What you really want to do is add volume to the top. Long hair looks great at any length. When the hair is long, it usually covers these side parts that form the diamond shape. Then it becomes an oval face now.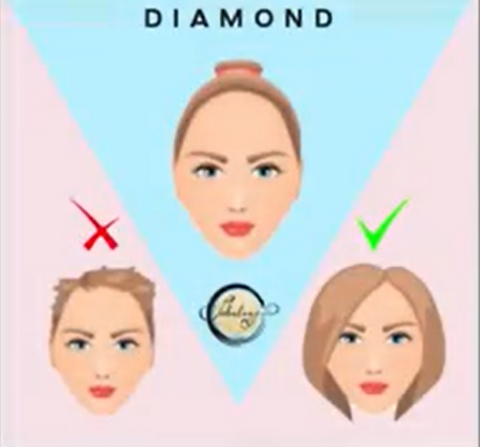 The next thing to be mentioned is the oval face shape, which is also relatively common. But you need to know that you are best not to have a mid-cut, because it will make your face look longer. You can have a partial hairstyle to visually shorten your face.  In this way your face will look smooth and visually pleasing. Especially with long oval faces, avoid exposing your entire face.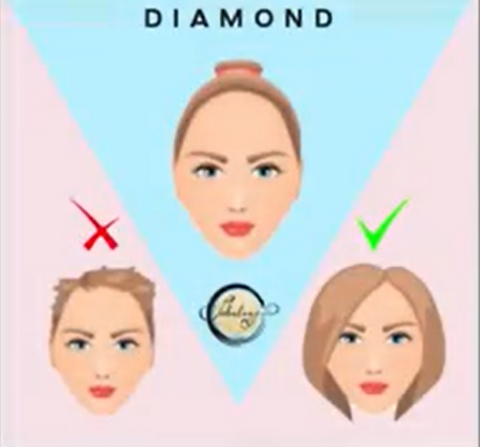 The reason why most people's judgment of face shape and hairstyle is not accurate enough is that they live in stereotypes and think that they are defined on the surface, but in fact this is not correct. To try more different definitions and bravely break through yourself, in order to make yourself more beautiful. If you want to know more, please follow us more.  If you want to know more tips about hair, pls subscribe
malindahair