Wig glue is a stronger adhesive than any hairspray or hairspray used to hold hair in place. Fake hairspray will keep your hair shiny for a long time and give your lace the most natural shine. From Five-hour concerts to sporting events at World Cups and tournaments, people have struggled to find a glue that stays tight through heavy sweating and multiple hair-throws.
1.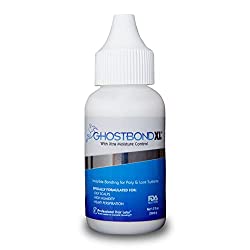 If you're looking for a wig glue that will melt your lace well into your scalp, Ghost Bond XL is your glue. Made with non-toxic ingredients, it is the best glue designed for sensitive skin and scalp and is used for a long time.
On average, the price is comparable to most fake hairspray on the market. Depending on how often you wear lace wigs and front wigs, this glue won't break the bank!
2.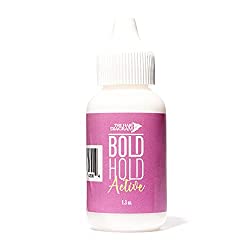 Looking for a fake hairspray that will help you get a good night's sleep without reapplying? Bold Hold Active is a smart choice.
Whether you swim, go to the gym, or sweat easily, you can rest assured that your wig won't fall off when exposed to sweat or water. You can wear your lacy wig or front for a few days without having to reapply glue.
3.
Got2b glue isn't your typical wig glue, it's actually a super-sized styling gel. YouTube users have been raving about the product, finding it equally effective when placing lace wigs and fronts.
Since this is more of a styling product, it can provide a safe, but also gentle enough hairline. This glue is ideal for those with thinning hair or hairline loss who may not wear a wig for a while.
4.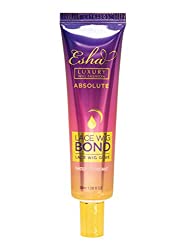 If you love water as much as you love your lace wig and front, then you'll love Esha Absolute Lace Fake hairspray! Made with a waterproof formula, this glue does not move underwater or in water.
A humid climate and lots of sweat is a huge determining factor in picking the best wig glue for your lace wig and front. If you sweat a lot, this product is great for you and doesn't become sticky like other glues.