613 golden wigs are very popular right now. Available in long body waves and short bob wigs, different lengths and hairstyles are a fun way to change up the look and can be worn in a variety of styles. 613 Blonde Wigs is suitable for women of all ages, but also suitable for women of different skin tones, it is a versatile color. Different styles, colors, and textures can be suitable for any occasion, not only to meet the fashion trend of the street but also to meet the dignified atmosphere of important occasions. This article will tell you the relevant knowledge of 613 blonde and give you some professional knowledge to identify whether 613blonde is adulterated.
What is the real 613 Blonde Wig?
613 Blonde wig
is a wig made of natural human hair, a wig made from the secondary processing of natural color wigs. Natural color hair is bleached to light blonde and then dyed in various shades to create 613 shades. This shade is also known as platinum blonde or platinum blonde.
Usually, we have experienced it through careful observation. When buying 613blonde, the color of 613 blonde wigs purchased in different stores is different, or the 613blonde wigs purchased multiple times in the same store are also different. Why is this? 613blonde is a wig made from the secondary processing of natural color wigs. The color of bleached 613blonde of different quality natural color wigs is different, and the quality of 613 will also be different. Usually, the 613blonde wigs with particularly obvious yellow on the market are of relatively poor quality and not smooth enough to handle.
613 The role of the golden wig

When we wear the 613 golden wigs, the first feeling is that the whole person becomes a lot softer. This is the function of the 613blond wig. 613blond is a gentle color that can change the temperament of a person. The hair is soft and silky, flowing with the wind. , more feminine.
613blonde wigs have the function of dyeing, which can be dyed into many colorful colors, especially dark colors, rainbow colors, gray, blue, pink, green, etc., which cannot be done with natural colors. Can be designed in any color you want, allowing you to create a unique look entirely your own. Malindahair exclusive custom high-end wigs, go to malindahair now to customize high-end wigs.
613 Curvature of the golden wig

Straight wig: Straight hair is the simplest and most timeless hairstyle. After purchase, it can be straightened with a straightening tool. The dyed 613blonde can also maintain the shape of bone straight.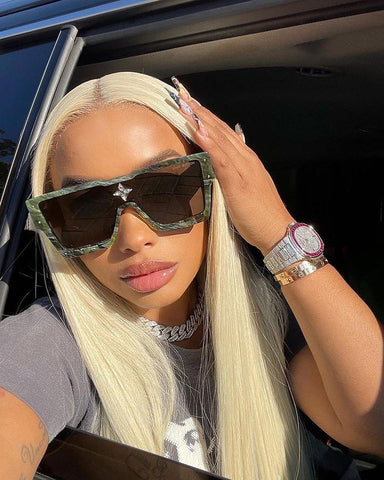 Loose wave
: The curvature of 613 blonde loose wave wig is very rare. This kind of curvature is difficult to a certain extent and needs to be contrasted with high temperature. If the temperature is not well controlled, the color will change.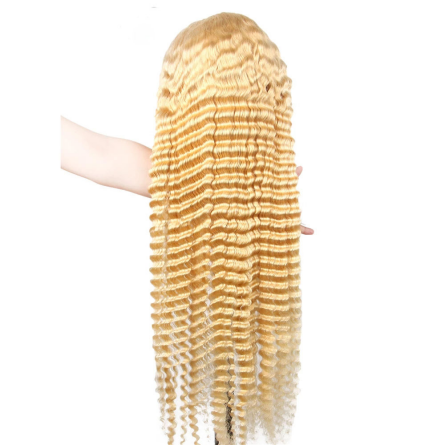 Body wave
: Bodywave is a very special hairstyle, it can make people feel calm and very quiet. This quietness adds to the charm of the wearer. The curvature of the Bodywave is not firm, because it has not been subjected to high-temperature styling, and it will become straight after frequent washing. All Malindahair body waves are heat-set, the curvature will not be affected in any way, they are always body waves.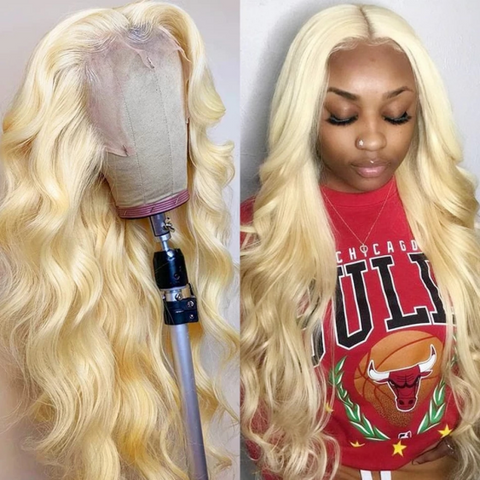 Curly and Kinky Curly
Curly and kinky curly curvatures are very popular, but also this curvature is very difficult to make. It takes more time and tools to hold the curvature in place. This kind of curvature can only be completed by 613blonde, and 613 dyed wigs cannot be completed.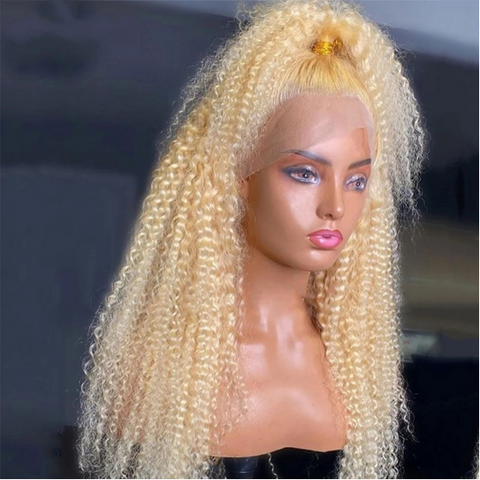 As mentioned above, the production secrets of 613blonde wigs with different curvatures can help you better the curvature of 613blonde wigs, and you will have a smarter choice when you buy them next time.
How to choose a real 613 blonde wig, have you checked?
When it comes to 613 kinds of golden wigs, it is generally believed that there are only human hair 613 and chemical fiber 613 in the market. This is a misunderstanding. At present, there are more mixed wigs of human hair and chemical fiber on the market. When you buy a human hair 613blonde wig, you feel something is wrong, but you can't tell the reason. In this case, there is a high probability that the human hair wig is mixed with chemical fiber hair.

How to identify 613 blonde wig?
1. Hand feel: The hand feel of pure 613 blonde wig is very silky, like your own hair, elegant and smooth. The doped 613 blonde wig is rough to the touch.
2. Washing: After washing with pure 613 blonde wig, the whole hair will stick together and be very soft. After the doped 613 blonde wig is washed, the synthetic hair will float on the water, and the human hair will stick together and sink.
3. Burning: pure 613 blonde wig is a protein component, after being burned in the fire, it has a faint taste and the ashes will keep the original shape. The composition of chemical fiber is plastic, and it will have a pungent smell after being burned in the bath, and the whole hair will shrink into a ball after burning.
613 Blonde wigs, which are popular among women all over the world, are full of secrets that so many buyers don't know. I hope that buyers who see this article will be wiser and not be deceived when choosing 613 blonde wigs. If you encounter something you don't understand, you can contact us at Malindahair to help you identify 613 blonde wig.